Home
What is Vintage Style Decoration?
Vintage decoration is a design model that was used in 1920-50. This fashion understanding, which was effective in the past, extends from the past to the present. This appearance, which has been encountered in almost many living areas recently, continues to increase its influence in the past.
While the living spaces are being decorated, the designs are offered to appeal to the eye and to gain admiration. This is to bring new design ideas by combining different styles. The vintage style, which is one of these design styles, is realized by integrating elements bearing the traces of the past into new lifestyles.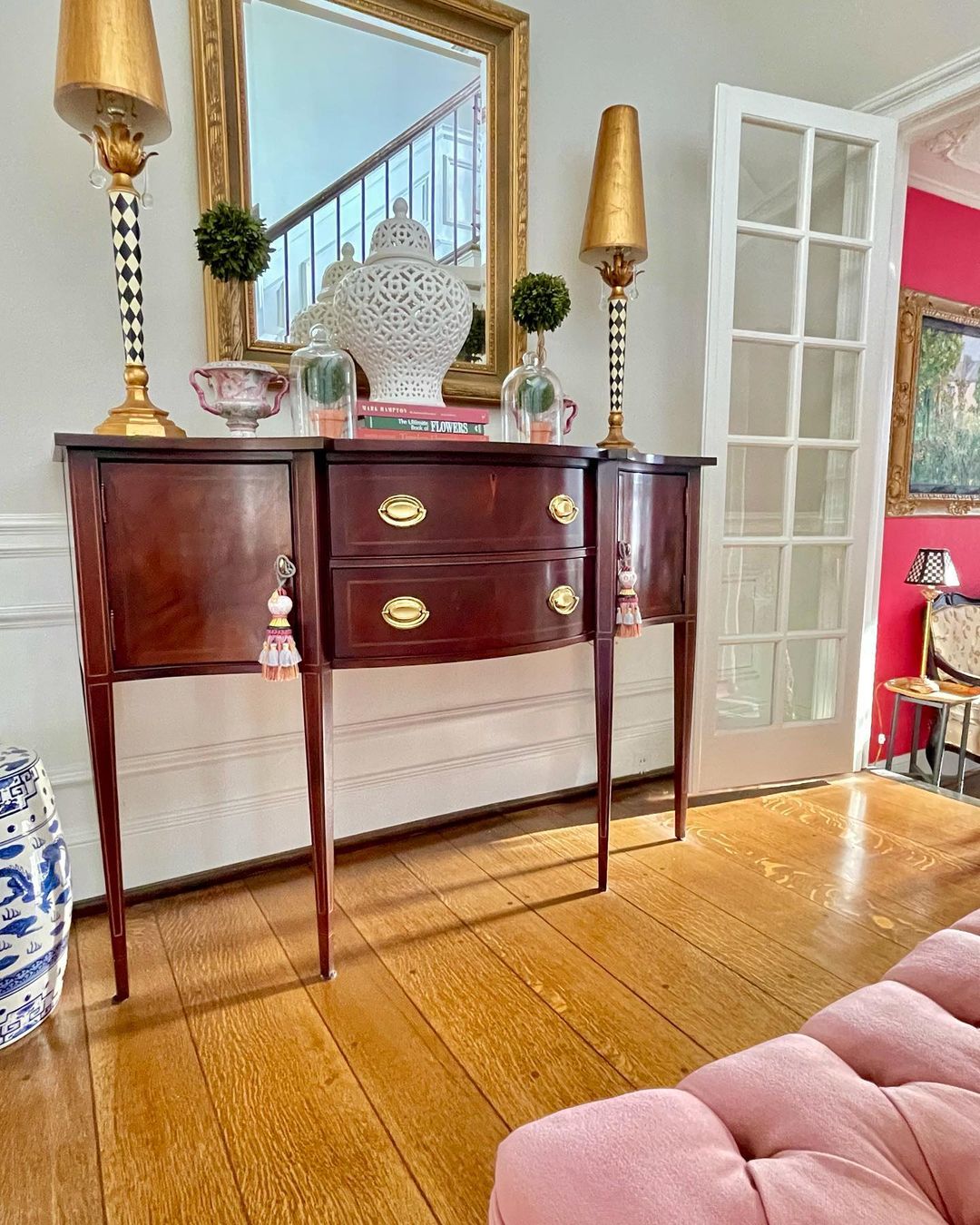 @lmdesignstudio.no
Vintage Style Decoration
The most distinctive feature of furniture and products in this style is to create past styles in a new life. Designs made to bring both periods together play a role in achieving innovative and distinctive looks. A vintage furniture that you can use in a modern decoration makes a difference in the space.
A general use is dominated by pastel colors instead of showing off in vintage style. Especially these pastel tones accompanying earth colors such as brown are at the forefront of preference. When looked at, vintage areas that create a plain environment with colors form the focal point with the accessories they want to bring to the fore. This kind of use of plants with vivid colors is effective in creating entertaining areas.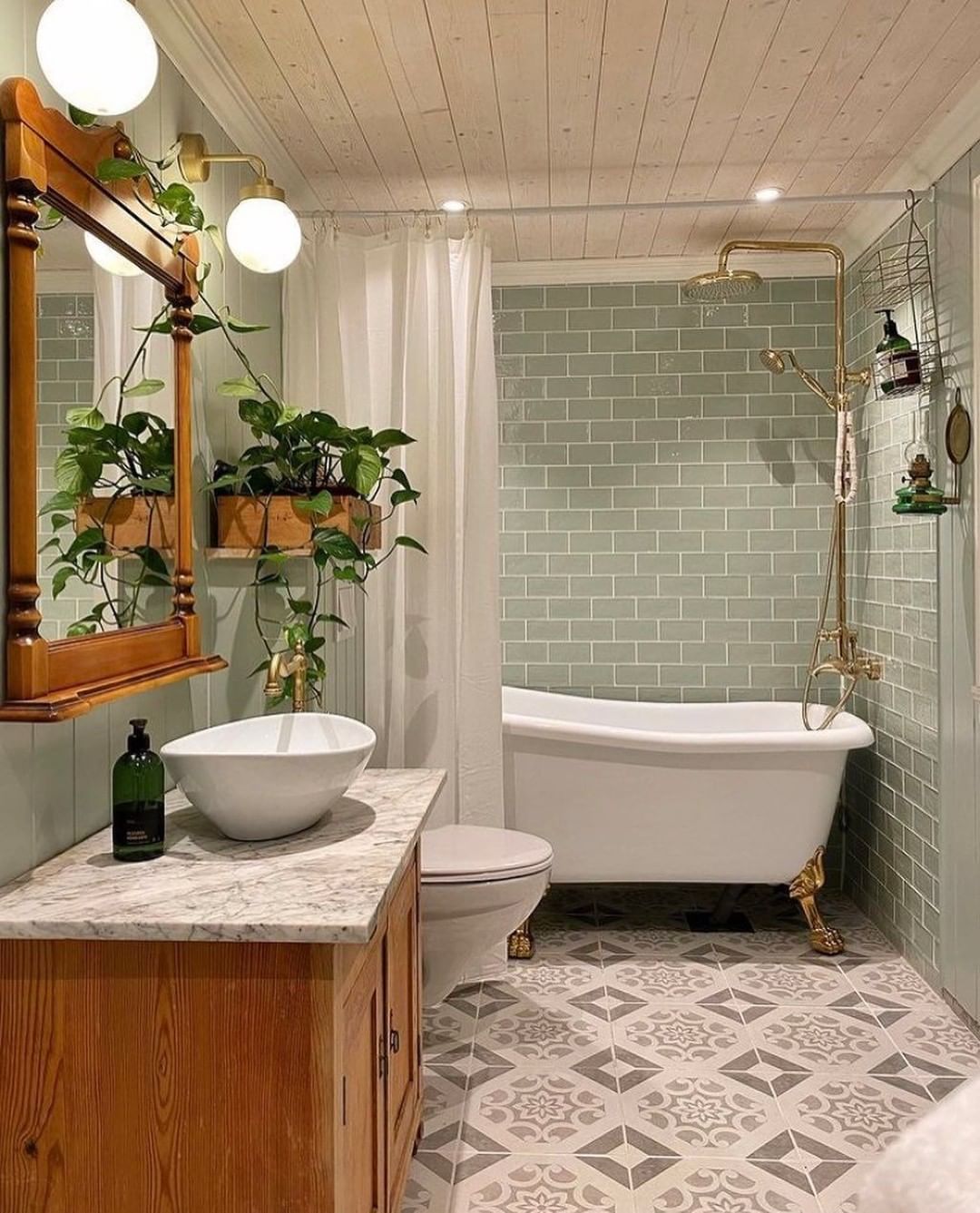 @homewithrue
Vintage Furniture
Furniture and accessories used in creating this style are mostly obtained from places that work on this style. In addition, antique shops are also very effective in the formation of the vintage style.
The style created in every space has a different effect in every area. This style, which has traces of the past, reveals this difference. There are pieces in which comfort is predominant and accompanied by simplicity. These parts are also used today as accessories.
Its effect is seen with all its diversity, from the paintings and frames that decorate the walls to the desktop objects. There are pieces that are the continuation of the style, not only as objects but also as fabrics. From sofa upholstery and chairs to curtain fabrics, homes are equipped with many options. Fabrics combined with floral patterns and pastel tones are used as an element of vintage style.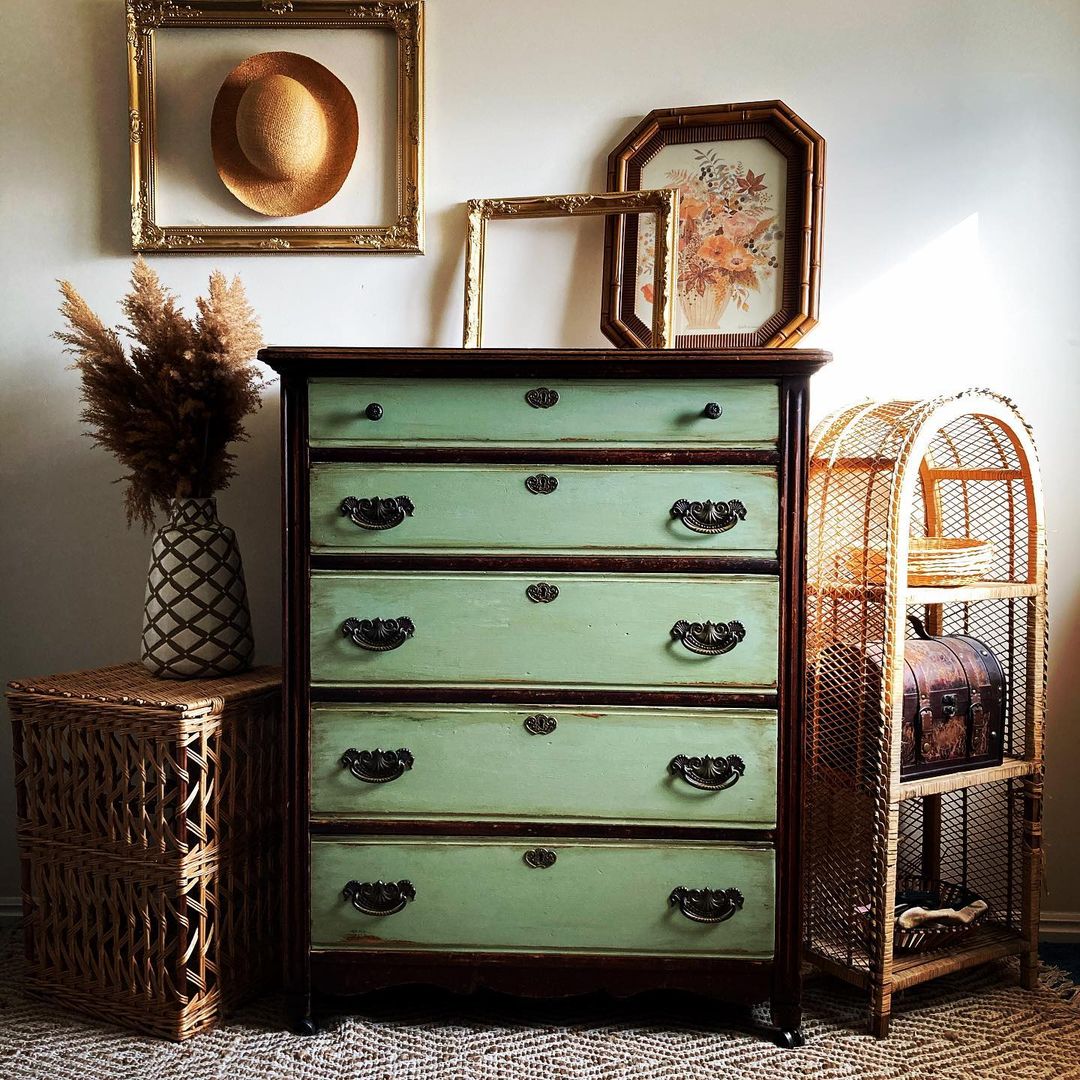 @rummageandredeem
How is it done?
People who prefer a look that allows you to live the past begin to create their themes with the aging they use in their furniture. Choosing the models not bulky but especially minimal is presented as the right choice. Creating integrity with other items where color harmony and simplicity are at the forefront, this style can be easily applied.
A vintage look is achieved with the furniture covered with the patterns of upholstery fabrics. Covering the armchairs and poufs that will accompany the seat in cream tones with these fabrics reflects the effects of the style. Preferred wooden wear are used in mirrors and frames.
If this nostalgia is preferred to be used on the walls, this image is provided with wallpapers. All these pieces are effective in transforming living spaces and creating new spaces.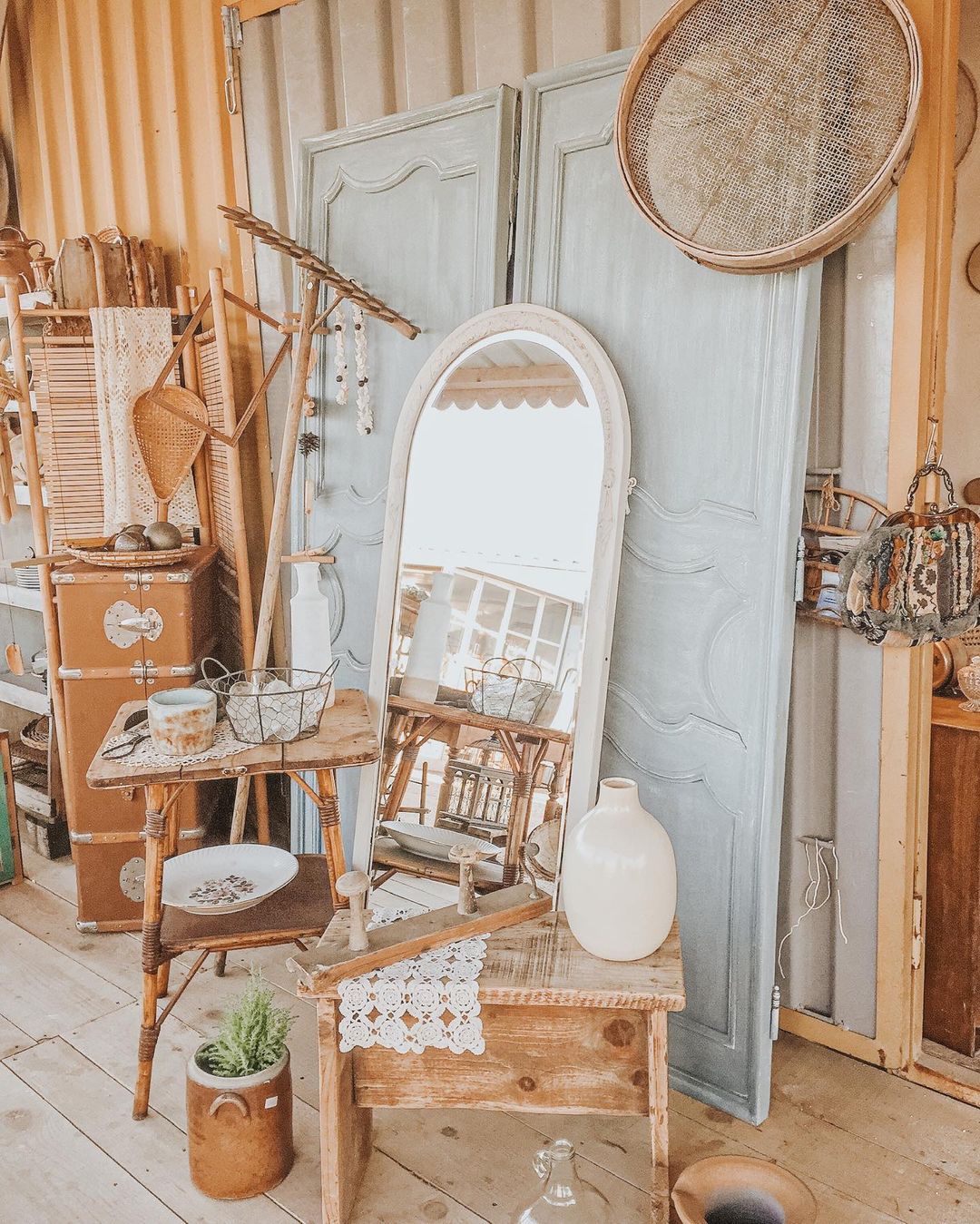 @nathalieobjetschines